Where is your office located, and how can I contact you for an appointment?
We are located at 1718 South Main Street in Poplarville, Mississippi. Our building is next door to First National Bank, and across the street from Culpepper's. You may contact our office via telephone, at (601) 795-8024, to request an appointment. Our staff is ready to assist you in maintaining your healthy, beautiful smile for life!
I have a toothache. How quickly can I be seen?
We can help you with that! We always make our best effort to get you out of pain as quickly as possible. To do that, our doctors see all patients with tooth aches at either 8:00 a.m. or 2:00 p.m. There is no appointment necessary; walk-in's are accepted! During this visit, our staff with take necessary x-rays, Dr. Estep or Dr. Nall will perform an exam and discuss your treatment options. Your appointment today will be worked into our existing schedule, which could result in a longer than normal wait time, and we appreciate your patience as we work diligently to resolve your dental emergency.
What type of patient does your office treat?
Dr. Estep and his team at Poplarville Dental Clinic provide comprehensive dental care to any patient over one year of age. Dr. Estep, and the American Dental Association, advise parents to bring children for their first exam at age 1. Dr. Estep also provides dental care to patients with mental or physical special needs. Our office is wheelchair accessible, and our staff is prepared to accommodate most patients' special needs.
What services do you provide to help me maintain a healthy smile for life?
The best way to keep your own teeth healthy for life is preventive measures, in the form of brushing, flossing, and having regular cleaning and exams with your dentist. In addition to conducting regularly scheduled exams and cleanings, Dr. Estep and his team also provide treatment for periodontal disease, cosmetic fillings for cavities, root canals, crowns, extractions, full and partial dentures, dental implant placement and restoration, teeth whitening, Six Month Smiles and Invisalign orthodontic treatments, and many other services. Contact our friendly staff to schedule your appointment today!
My child is (or I am) nervous at the dentist. Do you offer "laughing gas?"
Poplarville Dental Clinic strives to make dentistry comfortable and as painless as possible for all of our patients, which is why Dr. Estep and the team take extra time and attention with our nervous patients. Our goal is to make visiting the dentist as pleasurable as possible, and a great experience. We do offer nitrous oxide, commonly called "laughing gas," to our patients, at a small fee. Nitrous oxide will relax a patient, and provide minimal numbing of the mouth.

How can I have straighter teeth in about six months?

It IS possible to get straighter teeth in about six months, using Six Month Smiles's system of clear braces and tooth-colored wires. The length of treatment can vary from 4 months to 9 months, but most typical cases are completed in about 6 months.
Contact us today to schedule your free Six Month Smiles consultation.
---
Does Poplarville Dental Clinic offer Invisalign?
If so, what can you tell me about it?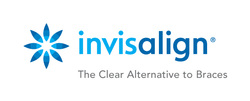 We proudly offer Invisalign, the clear alternative to braces. Invisalign straightens teeth and corrects many orthodontic issues (as do traditional braces), but Invisalign technology uses clear trays, called aligners, to obtain desired results instead of using the wires and brackets used in traditional braces. We offer a free consultation for all Invisalign cases. Click the Invisalign link at the left to be directed to the Invisalign website for more information.
---
Traditional, at-home bleaching hasn't provided the results I anticipated. How can Poplarville Dental Clinic help me get the beautiful, white smile I desire?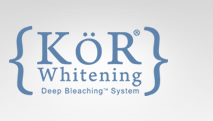 For some patients, whitening strips and traditional, at-home bleaching isn't enough to lift years of stains from their teeth. For these patients, Dr. Estep may perform Kor Whitening in our office. Kor whitening offers permanent, extreme results with minimal sensitivity! Click the link on the left for more information on the Kor Whitening Deep Bleaching System, then contact our office to schedule a consultation with Dr. Estep to learn how Kor Whitening can give you the beautifully white smile you've been wanting.
---
Do you accept my insurance?
Our office accepts most insurance plans, including Mississippi Medicaid and C.H.I.P. We will gladly file your insurance claims for you, and request that you provide the most current insurance information to facilitate this process. Dr. Estep is a preferred provider and/or "in network" for many insurance companies. Contact our office to discuss your particular insurance plan.
What payment options are available to me?
Poplarville Dental Clinic's staff understands that financial matters have become increasingly important, which is why we offer flexible payment options. We accept cash, money order, Visa, Mastercard, Discover card, and, in most cases, a personal check. We also offer third-party payment options via Care Credit and Springstone Financing. While we will gladly file your insurance claims with your insurance, your portion of your payment is due at the time of treatment.

Care credit offers 6 months interest-free financing, and can be used at any healthcare provider who accepts Care Credit as a form of payment. Click the Care Credit link at the left to learn more information!

---

Lending Club, formerly Springstone Patient Financing, can provide low interest financing for your dental and medical needs, even for more expensive procedures. Click the Lending Club link to learn more!

---